The next DiGI-VET conference is right ahead.
From the 19th to the 21st of November 2019  the
DiGI-VET Research and Development Conference

will take place in London, UK.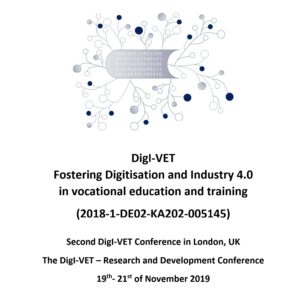 Fostering Digitisation and Industry 4.0 is one of the core issues here.
There will be discussions on digitisation and digitalisation in the partner countries and also a strong focus on the development of a compentence grid for people who deal with digitisation as well as a focus on the upcoming DiGI-VET book.