Hier sind die intellektuellen Ergebnisse und Ergebnisse des DigI-VET-Projekts.
Die Dateinamen der IOs enthalten Informationen über die Anzahl der intellektuellen Ergebnisse, die Anzahl der Aktivität, die Nummer des Partners und möglicherweise die Sprache, in der das Lieferergebnis verfügbar ist. Darüber hinaus gibt ein kurzer Texttitel einen inhaltlichen Hinweis darauf, worum es in der Datei geht.
Die Partner haben die folgenden Abkürzungen:
P0 – IK
– Ingenious Knowledge, DE –
(Coordinator) P1 – UPB – University
of Paderborn, DE P2 – ARVET
– AR Vocational Education and Training Ltd., UK P3 – EMPH – Private Institute Emphasys Center, CY P4 – AOAA – Asociatia Oamenilor de Afaceri Agres, RO
Sprachabkürzungen:
DE
– German
EN
– English GR – Greek RO – Rumänisch
BeispielDateiname mit Erklärung:
O1-A1-P1-DigI-VET-
Fragebogen final – DE Die Datei handelt von Intellectual Output 1 (O1) , mit einem Fokus auf Aktivität 1 (A1), erstellt von Partner P1 (UPB) auf dem DigI-VET Projekt mit einem abschließenden Fragebogen in englischer Sprache (DE).
In DigI-VET gibt es fünf IOs (Intellectual Outputs).
Die Ergebnisse in Bezug auf diese IOs finden Sie hier bald.
Projektmanagement / Verbreitung
Logo: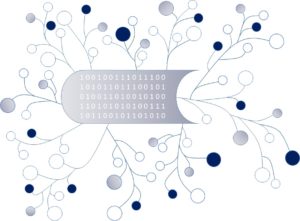 OER-Lizenz:

Erasmus+-Logo:

Haftungsausschluss:
Die Unterstützung der Europäischen Kommission für die Erstellung dieser Veröffentlichung stellt keine Billigung der Inhalte dar, die nur die Ansichten der Autoren widerspiegelt, und die Kommission kann nicht für jede Verwendung der darin enthaltenen Informationen verantwortlich gemacht werden.
Vorlage:
Verbreitung:
Poster:
The fifteen Core Results of the project DigI-VET
Summary Report – DigI-VET Core Results
DigI-VET- CoreResults-Overview
1-DigI-VET- CoreResults-Curriculum
2-DigI-VET- CoreResults-Learning and Teaching Resources
3-DigI-VET- CoreResults-Online Observatory
4-DigI-VET- CoreResults-DigI-VET book
5-DigI-VET- CoreResults-DigI-VET-sMOOC
6-DigI-VET- CoreResults-DigI-VET research report
7-DigI-VET- CoreResults-DigI-VET dissemination materials
8-DigI-VET- CoreResults-DigI-VET-website with blog
9-DigI-VET- CoreResults-DigI-VET-teachers educators checklist
10-DigI-VET- CoreResults-DigI-VET-videos
11-DigI-VET- CoreResults-DigI-VET-OER Strategy
12-DigI-VET- CoreResults-DigI-VET-digitisation concept for VET
13-DigI-VET- CoreResults-DigI-VET-publications newsletter and press articles 14-DigI-VET- CoreResults-DigI-VET-sMOOC concept
15-DigI-VET- CoreResults-DigI-VET- evaluation report
IO1: Forschung zu Digitalisierung und Industrie 4.0
P1 / University of Paderborn (UPB)

O1-A1-P1-DigI-VET-ResearchonDigitalisationandIndustry4.0_GER-EN
O1-A2-P1-DigI-VET Questionnaire final – DE
O1-A2-P1-DigI-VET Questionnaire final – DE
O1-A2-P1-DigI-VET Questionnaire final – EN
O1-A2-P1-DigI-VET Questionnaire final – EN
O1-A3-P1 DigI-VET – Survey Results Questionnaire_GER-EN
O1-A1-P1-DigI-VET-ResearchonDigitalisationandIndustry4.0_GER-EN
P2 / AR Vocational Education and Training Ltd., United Kingdom (ARVET)
O1-A1-P2-DigI-VET_ResearchonDigitalisationandIndustry4.0_UK – EN
O1-A1-P2-DigI-VET_ResearchonDigitalisationandIndustry4.0_UK – EN
O1-A2-P2-DigI-VET Questionnaire final – EN
O1-A2-P2-DigI-VET Questionnaire final – EN
O1-A1-P1-DigI-VET-Research Results-EN
P3 / Private Institute Emphasys Centre, Cyprus (EMPH)

O1-A1-P3-DigI-VET-ResearchonDigitalisationandIndustry4.0_Cyprus – EN
O1-A1-P3-DigI-VET-ResearchonDigitalisationandIndustry4.0_Cyprus – EN
O1-A2-P3-DigI-VET Questionnaire final – GR
O1-A2-P3-DigI-VET Questionnaire final – GR
O1-A3-P3-DigI-VET Survey Results Questionnaire-EN
O1-A3-P3-DigI-VET Survey Results Questionnaire-EN

P4 / Asociata Oamenilor de Afaceri Agres Romania (AOAA)
O1-A2-P4-DigI-VET Questionnaire final – RO
O1-A1-P4-DigI-VET-ResearchonDigitalisationandIndustry4.0_RO-EN
O1-A1-P4-DigI-VET-ResearchonDigitalisationandIndustry4.0_RO-EN
O1-A3-P4 DigI-VET AOA Survey Raport
O1-A2-P4-DigI-VET Questionnaire final – RO
DigI-VET survey results:
O1-A1-P1-DigI-VET-Research Results-EN
O1-A1-P1-DigI-VET-Research Results-EN
IO2: The DigI-VET sMOOC
English sMOOC:
https://moocit.de/index.php?title=DigI-VET_-_English_sMOOC
Geman sMOOC:
https://moocit.de/index.php?title=DigI-VET_-_German_sMOOC
Greek/Cypriot sMOOC:
https://moocit.de/index.php?title=DigI-VET_-_Cypriot-Greek_sMOOC
Romanian sMOOC:
https://moocit.de/index.php?title=DigI-VET_-_Romanian_sMOOC
DigI-VET sMOOC Concept:
O2-A1-P1-DigI-VET- sMOOC Concept- UPB-EN (Pdf.)
O2-A1-P1-DigI-VET- sMOOC Concept- UPB-EN
IO3: The DigI-VET Book
O3-A1-P1-DigI-VET Book Structure – EN
English version of book: DigI-VET-EN
German version of book: DigI-VET-DE
IO4: Curriculum and Didactical Materials
O4-A1-P1-DigI-VET Teaching material UPB – DE – No 1 Digitisation
O4-A2-P1-DiGI-VET Modules for the VET training measures – EN
O4-A2-P1-DiGI-VET Competence Profile – EN
O4-A4-P1-DIGI-VET- Competentce Profil- DE
O4-A4-P1-DIGI-VET- Competentce Profil- DE
O4-A4-P1-DIGI-VET-Competence Profil Skills-EN
O4-A4-P1-DIGI-VET-Competence Profil Skills-EN
O4-A5-P1-DiGI-VET Learning Outcome Matrix – EN
O4-A5-P1-DiGI-VET Learning Outcome Matrix – EN
O4-A5-P1-DiGI-VET Modules for the VET training measures – EN
O4-A4-P1_DIGI-VET-Competence Profil Presentation-EN
O4-A4-P1_DIGI-VET-Competence Profil Presentation-EN
DigI-VET Competences
P1 / University of Paderborn (UPB):
O4-A4-P1-DigI-VET-Competence Profil Presentation-DE
O4-A4-P1-DigI-VET-Competence Profil Presentation-DE
O4-A4-P1-DigI-VET-Competence Profil Skills-DE
O4-A4-P1-DigI-VET-Competence Profil Skills-DE
O4-A5-P1-DigI-VET Learning Outcome Matrix – DE
O4-A5-P1-DigI-VET Learning Outcome Matrix – DE
O4-A5-P1-DigI-VET Modules for the VET training measures – DE
O4-A4-P1-DigI-VET- Competentce Profil- DE
O4-A4-P1-DigI-VET- Competentce Profil- DE

P2 / AR Vocational Education and Training Ltd., United Kingdom (ARVET)
O4-A4-P1-DigI-VET-Competence Profil Skills-EN
O4-A5-P1-DigI-VET Learning Outcome Matrix – EN
O4-A5-P1-DigI-VET Learning Outcome Matrix – EN
O4-A5-P1-DigI-VET Modules for the VET training measures – EN
O4-A4-P1-DigI-VET- Competentce Profil- EN
O4-A4-P1-DigI-VET- Competentce Profil- EN
O4-A4-P1-DigI-VET-Competence Profil Presentation-EN
O4-A4-P1-DigI-VET-Competence Profil Presentation-EN
O4-A4-P1-DigI-VET-Competence Profil Skills-EN
P3 / Private Institute Emphasys Centre, Cyprus (EMPH)
O4-A4-P1-DigI-VET-Competence Profil Presentation-GR
O4-A4-P1-DigI-VET-Competence Profil Presentation-GR
O4-A4-P1-DigI-VET-Competence Profile Skills-GR
O4-A4-P1-DigI-VET-Competence Profile Skills-GR
O4-A5-P1-DigI-VET Learning Outcome Matrix – GR
O4-A5-P1-DigI-VET Learning Outcome Matrix – GR
O4-A5-P1-DigI-VET Modules for the VET training measures – GR
O4-A4-P1-DigI-VET- Competentce Profil- EN
O4-A4-P1-DigI-VET- Competentce Profil- EN
P4 / Asociata Oamenilor de Afaceri Agres Romania (AOAA)

O4-A4-P1-DigI-VET- Competentce Profil- EN
O4-A4-P1-DigI-VET-Competence Profil Presentation-RO
O4-A4-P1-DigI-VET-Competence Profil Presentation-RO
O4-A4-P1-DigI-VET-Competence Profil Skills-RO
O4-A4-P1-DigI-VET-Competence Profil Skills-RO
O4-A5-P1-DigI-VET Learning Outcome Matrix – RO
O4-A5-P1-DigI-VET Learning Outcome Matrix – RO
O4-A5-P1-DigI-VET Modules for the VET training measures – RO
O4-A4-P1-DigI-VET- Competentce Profil- EN
Training Modules for Trainers and Teachers:
P1 / University of Paderborn (UPB):
Module 1: DigI-VET project and curriculum
O4-A1-P1-DigI-VET- Teacher Module 1-DE
O4-A1-P1-DigI-VET- Teacher Module 1-DE
O4-A1-P1-DigI-VET- Teacher Module 1-EN
O4-A1-P1-DigI-VET- Teacher Module 1-EN
O4-A1-P1-DigI-VET- Teacher Module 1-RO
O4-A1-P1-DigI-VET- Teacher Module 1-RO
O4-A1-P1-DigI-VET-Teacher Module 1-GR
O4-A1-P1-DigI-VET-Teacher Module 1-GR
O4-A3-P1-DigI-VET- Classroom Material-DE
O4-A3-P1-DigI-VET- Classroom Material-DE
O4-A3-P1-DigI-VET- Classroom Material-EN
O4-A3-P1-DigI-VET- Classroom Material-EN
O4-A3-P1-DigI-VET- Classroom Material-RO
O4-A3-P1-DigI-VET- Classroom Material-RO
O4-A3-P1-DigI-VET-Classroom Material-GR
O4-A3-P1-DigI-VET-Classroom Material-GR
P3 / Private Institute Emphasys Centre, Cyprus (EMPH)
Module 2: Digitisation and Industry 4.0
O4-A1-P3-DigI-VET- Teacher Module Terms History Agriculture-DE
O4-A1-P3-DigI-VET- Teacher Module Terms History Agriculture-EN
O4-A1-P3-DigI-VET- Teacher Module Terms History Agriculture-GR
O4-A1-P3-DigI-VET- Teacher Module Terms History Agriculture-RO
O4-A1-P3-DigI-VET- Teacher Module Terms and History-DE
O4-A1-P3-DigI-VET- Teacher Module Terms and History-EN
O4-A1-P3-DigI-VET- Teacher Module Terms and History-GR
O4-A1-P3-DigI-VET – Teacher Module Terms and History-RO
O4-A1-P3-DigI-VET- Classroom Material-RO
O4-A1-P3-DigI-VET- Classroom Material-DE
O4-A1-P3-DigI-VET- Classroom Material-DE
O4-A1-P3-DigI-VET- Classroom Material-EN
O4-A1-P3-DigI-VET- Classroom Material-EN
O4-A1-P3-DigI-VET- Classroom Material-GR
O4-A1-P3-DigI-VET- Classroom Material-GR
O4-A1-P3-DigI-VET- Classroom Material-RO
P2 / AR Vocational Education and Training Ltd., United Kingdom (ARVET)
Module 3: Good practices of digitisation
O4-A3-P2-DigI-VET- Classroom Material-Module 3-Teacher-EN
O4-A3-P2-DigI-VET- Classroom Material-Module 3-Teacher-EN
O4-A3-P2-DigI-VET- Classroom Material-Module 3-Teacher-GR
O4-A3-P2-DigI-VET- Classroom Material-Module 3-Teacher-GR
O4-A3-P2-DigI-VET- Classroom Material-Module 3-Teacher-RO
O4-A3-P2-DigI-VET- Classroom Material-Module 3-Teacher-RO
O4-A3-P2-DigI-VET- Classroom Material-Module 3-Teacher-DE
O4-A3-P2-DigI-VET- Classroom Material-Module 3-Teacher-DE
O4-A1-P2-DigI-VET- Teacher Module 3-Genera view on Future-RO
O4-A1-P2-DigI-VET- Teacher Module 3-Genera view on Future-RO
O4-A1-P2-DigI-VET- Teacher Module 3-General view on Future-DE
O4-A1-P2-DigI-VET- Teacher Module 3-General view on Future-DE
O4-A1-P2-DigI-VET- Teacher Module 3-General view on Future-EN
O4-A1-P2-DigI-VET- Teacher Module 3-General view on Future-EN
O4-A1-P2-DigI-VET- Teacher Module 3-General view on Future-GR
O4-A1-P2-DigI-VET- Teacher Module 3-General view on Future-GR
O4-A1-P2-DigI-VET- Teacher Module 3-Importance of Digitisation Education- Industry- DE
O4-A1-P2-DigI-VET- Teacher Module 3-Importance of Digitisation Education- Industry- DE
O4-A1-P2-DigI-VET- Teacher Module 3-Importance of Digitisation Education- Industry- EN
O4-A1-P2-DigI-VET- Teacher Module 3-Importance of Digitisation Education- Industry- EN
O4-A1-P2-DigI-VET- Teacher Module 3-Importance of Digitisation Education- Industry- GR
O4-A1-P2-DigI-VET- Teacher Module 3-Importance of Digitisation Education- Industry- GR
O4-A1-P2-DigI-VET- Teacher Module 3-Importance of Digitisation Education- Industry-RO
O4-A1-P2-DigI-VET- Teacher Module 3-Importance of Digitisation Education- Industry-RO
P4 / Asociata Oamenilor de Afaceri Agres Romania (AOAA)
Module 4: The need of digitisation
O4-A3-P4- DigI-VET- Classroom Material- Module 4- Teacher- DE
O4-A3-P4- DigI-VET- Classroom Material- Module 4- Teacher- DE
O4-A3-P4- DigI-VET- Classroom Material- Module 4- Teacher- EN
O4-A3-P4- DigI-VET- Classroom Material- Module 4- Teacher- EN
O4-A3-P4- DigI-VET- Classroom Material- Module 4- Teacher- GR
O4-A3-P4- DigI-VET- Classroom Material- Module 4- Teacher- GR
O4-A3-P4- DigI-VET- Classroom Material- Module 4- Teacher- RO
O4-A3-P4- DigI-VET- Classroom Material- Module 4- Teacher- RO
O4-A1-P4- DigI- VET- Teacher Module 4- DE
O4-A1-P4- DigI- VET- Teacher Module 4- DE
O4-A1-P4- DigI- VET- Teacher Module 4- EN
O4-A1-P4- DigI- VET- Teacher Module 4- EN
O4-A1-P4 -DigI-VET- Teacher Module 4- GR
O4-A1-P4 -DigI-VET- Teacher Module 4- GR
O4-A1-P4 -DigI-VET- Teacher Module 4- RO
O4-A1-P4 -DigI-VET- Teacher Module 4- RO
Trainings Modules for learners: 
P1 / University of Paderborn (UPB)
Module A:
O4-A2-P1-DigI-VET- Learner Modul A- Digitisation-DE
O4-A2-P1-DigI-VET- Learner Modul A- Digitisation-DE
O4-A2-P1-DigI-VET- Learner Modul A- Digitisation-EN
O4-A2-P1-DigI-VET- Learner Modul A- Digitisation-EN
O4-A2-P1-DigI-VET- Learner Modul A- Digitisation-GR
O4-A2-P1-DigI-VET- Learner Modul A- Digitisation-GR
O4-A2-P1-DigI-VET- Learner Modul A- Digitisation-RO
O4-A2-P1-DigI-VET- Learner Modul A- Digitisation-RO
O4-A2-P1-DigI-VET-Classroom Material-Module A-Learner-DE
O4-A2-P1-DigI-VET-Classroom Material-Module A-Learner-DE
O4-A2-P1-DigI-VET-Classroom Material-Module A-Learner-EN
O4-A2-P1-DigI-VET-Classroom Material-Module A-Learner-EN
O4-A2-P1-DigI-VET-Classroom Material-Module A-Learner-GR
O4-A2-P1-DigI-VET-Classroom Material-Module A-Learner-GR
O4-A2-P1-DigI-VET-Classroom Material-Module A-Learner-RO
O4-A2-P1-DigI-VET-Classroom Material-Module A-Learner-RO
Module B:
04-A2-P1-DigI-VET- Learner Modul B- Industry- RO
04-A2-P1-DigI-VET- Learner Modul B- Industry- RO
O4-A2-P1-DigI-VET- Learner Modul B- Industry-DE
O4-A2-P1-DigI-VET- Learner Modul B- Industry-DE
O4-A2-P1-DigI-VET- Learner Modul B-Industry-EN
O4-A2-P1-DigI-VET- Learner Modul B-Industry-EN
O4-A2-P1-DIGI-VET-Learner Modul B- Industry-GR
O4-A2-P1-DIGI-VET-Learner Modul B- Industry-GR
O4-A3-P1-DigI-VET- Classroom Material B- Industry-DE
O4-A3-P1-DigI-VET- Classroom Material B- Industry-DE
O4-A3-P1-DigI-VET- Classroom Material B- Industry-EN
O4-A3-P1-DigI-VET- Classroom Material B- Industry-EN
O4-A3-P1-DigI-VET- Classroom Material B- Industry-GR
O4-A3-P1-DigI-VET- Classroom Material B- Industry-GR
O4-A3-P1-DigI-VET- Classroom Material B-Industry-RO
O4-A3-P1-DigI-VET- Classroom Material B-Industry-RO
Module C:
O4-A3-P1-DigI-VET- Classroom Material Current Status-DE
O4-A3-P1-DigI-VET- Classroom Material Current Status-DE
O4-A3-P1-DigI-VET- Classroom Material Current Status-EN
O4-A3-P1-DigI-VET- Classroom Material Current Status-EN
O4-A3-P1-DigI-VET- Classroom Material Current Status-GR
O4-A3-P1-DigI-VET- Classroom Material Current Status-GR
O4-A3-P1-DigI-VET- Classroom Material Current Status-RO
O4-A3-P1-DigI-VET- Classroom Material Current Status-RO
O4-A3-P1-DigI-VET- Learner Modul Current Status-DE
O4-A3-P1-DigI-VET- Learner Modul Current Status-DE
O4-A3-P1-DigI-VET- Learner Modul Current Status-EN
O4-A3-P1-DigI-VET- Learner Modul Current Status-EN
O4-A3-P1-DigI-VET- Learner Modul Current Status-RO
O4-A3-P1-DigI-VET- Learner Modul Current Status-RO
O4-A3-P1-DigI-VET-Learner Modul Current Status-GR
O4-A3-P1-DigI-VET-Learner Modul Current Status-GR
P2 / AR Vocational Education and Training Ltd., United Kingdom (ARVET)
Module A:
O4-A3-P2-DigI-VET- Classroom Material-A-Learner-DE
O4-A3-P2-DigI-VET- Classroom Material-A-Learner-DE
O4-A3-P2-DigI-VET- Classroom Material-A-Learner-EN
O4-A3-P2-DigI-VET- Classroom Material-A-Learner-EN
O4-A3-P2-DigI-VET- Classroom Material-A-Learner-GR
O4-A3-P2-DigI-VET- Classroom Material-A-Learner-GR
O4-A3-P2-DigI-VET- Classroom Material-A-Learner-RO
O4-A3-P2-DigI-VET- Classroom Material-A-Learner-RO
O4-A2-P2-DigI-VET- Learner Modul A-Industry-DE
O4-A2-P2-DigI-VET- Learner Modul A-Industry-DE
O4-A2-P2-DigI-VET- Learner Modul A-Industry-EN
O4-A2-P2-DigI-VET- Learner Modul A-Industry-EN
O4-A2-P2-DigI-VET- Learner Modul A-Industry-GR
O4-A2-P2-DigI-VET- Learner Modul A-Industry-GR
O4-A2-P2-DigI-VET- Learner Modul A-Industry-RO
O4-A2-P2-DigI-VET- Learner Modul A-Industry-RO
Module B:
O4-A2-P2-DigI-VET- Learner Modul B-Industry-DE
O4-A2-P2-DigI-VET- Learner Modul B-Industry-DE
O4-A2-P2-DigI-VET- Learner Modul B-Industry-EN
O4-A2-P2-DigI-VET- Learner Modul B-Industry-EN
O4-A2-P2-DigI-VET- Learner Modul B-Industry-GR
O4-A2-P2-DigI-VET- Learner Modul B-Industry-GR
O4-A2-P2-DigI-VET- Learner Modul B-Industry-RO
O4-A2-P2-DigI-VET- Learner Modul B-Industry-RO
O4-A3-P2-DigI-VET- Classroom Material-B-Learner-DE
O4-A3-P2-DigI-VET- Classroom Material-B-Learner-DE
O4-A3-P2-DigI-VET- Classroom Material-B-Learner-EN
O4-A3-P2-DigI-VET- Classroom Material-B-Learner-EN
O4-A3-P2-DigI-VET- Classroom Material-B-Learner-GR
O4-A3-P2-DigI-VET- Classroom Material-B-Learner-GR
O4-A3-P2-DigI-VET- Classroom Material-B-Learner-RO
O4-A3-P2-DigI-VET- Classroom Material-B-Learner-RO
Module C:
O4-A2-P2-DigI-VET- Learner Modul C-Industry-DE
O4-A2-P2-DigI-VET- Learner Modul C-Industry-DE
O4-A2-P2-DigI-VET- Learner Modul C-Industry-EN
O4-A2-P2-DigI-VET- Learner Modul C-Industry-EN
O4-A2-P2-DigI-VET- Learner Modul C-Industry-GR
O4-A2-P2-DigI-VET- Learner Modul C-Industry-GR
O4-A2-P2-DigI-VET- Learner Modul C-Industry-RO
O4-A2-P2-DigI-VET- Learner Modul C-Industry-RO
O4-A3-P2-DigI-VET- Classroom Material C-Learner-DE
O4-A3-P2-DigI-VET- Classroom Material C-Learner-DE
O4-A3-P2-DigI-VET- Classroom Material C-Learner-EN
O4-A3-P2-DigI-VET- Classroom Material C-Learner-EN
O4-A3-P2-DigI-VET- Classroom Material-C-Learner-GR
O4-A3-P2-DigI-VET- Classroom Material-C-Learner-GR
O4-A3-P2-DigI-VET- Classroom Material-C-Learner-RO
O4-A3-P2-DigI-VET- Classroom Material-C-Learner-RO
P3 / Private Institute Emphasys Centre, Cyprus (EMPH)
Module A:
O4-A3-P3-DigI-VET- Classroom Material-EN
O4-A3-P3-DigI-VET- Classroom Material-EN
O4-A3-P3-DigI-VET- Classroom Material-GR
O4-A3-P3-DigI-VET- Classroom Material-GR
O4-A3-P3-DigI-VET- Classroom Material-RO
O4-A3-P3-DigI-VET- Classroom Material-RO
O4-A3-P3-DigI-VET- Classroom Material-DE
O4-A3-P3-DigI-VET- Classroom Material-DE
O4-A3-P3-DigI-VET- Learner Module A -DE
O4-A3-P3-DigI-VET- Learner Module A -DE
O4-A3-P3-DigI-VET- Learner Module A -EN
O4-A3-P3-DigI-VET- Learner Module A -EN
O4-A3-P3-DigI-VET- Learner Module A -GR
O4-A3-P3-DigI-VET- Learner Module A -GR
O4-A3-P3-DigI-VET- Learner Module A -RO
O4-A3-P3-DigI-VET- Learner Module A -RO
Module B:
O4-A2-P3-DigI-VET-Learner Modul B- Industry Agriculture-DE
O4-A2-P3-DigI-VET-Learner Modul B- Industry Agriculture-EN
O4-A2-P3-DigI-VET-Learner Modul B- Industry Agriculture-GR
O4-A2-P3-DigI-VET-Learner Modul B- Industry Agriculture-RO
O4-A2-P3-DigI-VET-Learner Modul B- Industry-DE
O4-A2-P3-DigI-VET-Learner Modul B- Industry-EN
O4-A2-P3-DigI-VET-Learner Modul B- Industry-EN
O4-A2-P3-DigI-VET-Learner Modul B- Industry-GR
O4-A2-P3-DigI-VET-Learner Modul B- Industry-GR
O4-A2-P3-DigI-VET-Learner Modul B- Industry-RO
O4-A2-P3-DigI-VET-Learner Modul B- Industry-RO
O4-A3-P3-DigI-VET- Classroom Material-RO
O4-A3-P3-DigI-VET- Classroom Material-RO
O4-A3-P3-DigI-VET- Classroom Material-DE
O4-A3-P3-DigI-VET- Classroom Material-DE
O4-A3-P3-DigI-VET- Classroom Material-EN
O4-A3-P3-DigI-VET- Classroom Material-EN
O4-A3-P3-DigI-VET- Classroom Material-GR
O4-A3-P3-DigI-VET- Classroom Material-GR
Module C:
O4-A3-P3-DigI-VET- Classroom Material C-Current StatusCY-DE
O4-A3-P3-DigI-VET- Classroom Material C-Current StatusCY-DE
O4-A3-P3-DigI-VET- Classroom Material C-Current StatusCY-EN
O4-A3-P3-DigI-VET- Classroom Material C-Current StatusCY-EN
O4-A3-P3-DigI-VET- Classroom Material C-Current StatusCY-GR
O4-A3-P3-DigI-VET- Classroom Material C-Current StatusCY-GR
O4-A3-P3-DigI-VET- Classroom Material C-Current StatusCY-RO
O4-A3-P3-DigI-VET- Classroom Material C-Current StatusCY-RO
O4-A3-P3-DigI-VET- Learner Modul C- Current StatusCY-DE
O4-A3-P3-DigI-VET- Learner Modul C- Current StatusCY-DE
O4-A3-P3-DigI-VET- Learner Modul C- Current StatusCY-EN
O4-A3-P3-DigI-VET- Learner Modul C- Current StatusCY-EN
O4-A3-P3-DigI-VET- Learner Modul C- Current StatusCY-GR
O4-A3-P3-DigI-VET- Learner Modul C- Current StatusCY-GR
O4-A3-P3-DigI-VET- Learner Modul C-Current StatusCY-RO
O4-A3-P3-DigI-VET- Learner Modul C-Current StatusCY-RO
P4 / Asociata Oamenilor de Afaceri Agres Romania (AOAA)
Module A:
O4-A2-P4- DigI-VET- Learner Module A-DE
O4-A2-P4- DigI-VET- Learner Module A-DE
O4-A2-P4- DigI-VET- Learner Module A-EN
O4-A2-P4- DigI-VET- Learner Module A-EN
O4-A2-P4- DigI-VET- Learner Module A-GR
O4-A2-P4- DigI-VET- Learner Module A-GR
O4-A2-P4- DigI-VET- Learner Module A-RO
O4-A2-P4- DigI-VET- Learner Module A-RO
O4-A2-P4-DigI-VET-Classroom Material-Module A-Learner-DE
O4-A2-P4-DigI-VET-Classroom Material-Module A-Learner-EN
O4-A2-P4-DigI-VET-Classroom Material-Module A-Learner-EN
O4-A2-P4-DigI-VET-Classroom Material-Module A-Learner-GR
O4-A2-P4-DigI-VET-Classroom Material-Module A-Learner-GR
O4-A2-P4-DigI-VET-Classroom Material-Module A-Learner-RO
O4-A2-P4-DigI-VET-Classroom Material-Module A-Learner-RO
Module B:
O4-A2-P4- DigI-VET- Learner Modul B- DE
O4-A2-P4- DigI-VET- Learner Modul B- DE
O4-A2-P4- DigI-VET- Learner Modul B- EN
O4-A2-P4- DigI-VET- Learner Modul B- EN
O4-A2-P4- DigI-VET- Learner Modul B-GR
O4-A2-P4- DigI-VET- Learner Modul B-GR
O4-A2-P4- DigI-VET- Learner Modul B-RO
O4-A2-P4- DigI-VET- Learner Modul B-RO
O4-A3-P4 – DigI-VET- Classroom Material B- DE
O4-A3-P4 – DigI-VET- Classroom Material B- DE
O4-A3-P4 – DigI-VET- Classroom Material B- EN
O4-A3-P4 – DigI-VET- Classroom Material B- EN
O4-A3-P4 – DigI-VET- Classroom Material B- GR
O4-A3-P4 – DigI-VET- Classroom Material B- GR
O4-A3-P4 – DigI-VET- Classroom Material B- RO
O4-A3-P4 – DigI-VET- Classroom Material B- RO
Module C:
O4-A2-P4- DigI-VET- Learner Modul C- DE
O4-A2-P4- DigI-VET- Learner Modul C- DE
O4-A2-P4- DigI-VET- Learner Modul C- EN
O4-A2-P4- DigI-VET- Learner Modul C- EN
O4-A2-P4- DigI-VET- Learner Modul C- GR
O4-A2-P4- DigI-VET- Learner Modul C- GR
O4-A2-P4- DigI-VET- Learner Modul C- RO
O4-A2-P4- DigI-VET- Learner Modul C- RO
O4-A3-P4- DigI-VET- Classroom Material- C- DE
O4-A3-P4- DigI-VET- Classroom Material- C- DE
O4-A3-P4- DigI-VET- Classroom Material- C- EN
O4-A3-P4- DigI-VET- Classroom Material- C- GR
O4-A3-P4- DigI-VET- Classroom Material- C- RO
IO5: Online Observatory of Digitisation Best Practices
15 Core results of DigI-VET 
3-DigI-VET- CoreResults-Online Observatory
Templates and Explanation
O5-A1-P1-DigI-VET- Showcases and Online Observatory Template-EN
O5-A1-P1-DigI-VET- Showcases and Online Observatory Template-EN
Link to the DigI-VET Online Observatory:
http://digivet-platform.eduproject.eu/