Hier finden Sie die intellektuellen Outputs und Ergebnisse des DigI-Projekts.
Die Dateinamen der IOs enthalten Informationen über die Nummer des Intellektuellen Outputs, die Nummer der Activity, die Nummer des Partners und ggf. de Sprache in der das Deliverable vorliegt. Daneben gibt ein kurzer sprachlicher Titel einen inhaltlichen Hinweis, um was es in der Datei geht.
Die Partner haben die folgenden Abkürzungen:
P0 – IK – Ingenious Knowledge, DE -(Koordinator)
P1 – UPB – Universität Paderborn, DE
P2 – ARVET – AR Vocational Education and Training Ltd., UK
P3 – EMPH – Private Institute Emphasys Centre, CY
P4 – AOAA – Asociatia Oamenilor de Afaceri Agres, RO
Akkürzungen der Sprachen:
DE- Deutsch
EN-Englisch
GR-Griechisch
RO-Rumänisch
Beispieldateiname mit Erläuterung:
O1-A1-P1-DigI-VET- Questionnaire final – EN
Bei der Datei handelt es sich um eine Datei zum Intellectual Output 1 (O1), mit Fokus auf die Activity 1 (A1), erstellt von Partner P1 (also UPB) zum Projekt DigI-VET mit einem finalen Fragebogen (Questionnaire final) in Englisch (EN).
Es gibt fünf IOs (Intellectual outputs) in DigI-VET.
Die Deliverables/Ergebnisse zu diesen IOs werden an dieser Stelle im Laufe des Projektes zu Verfügung gestellt.
Projektmanagement / Dissemination
Logo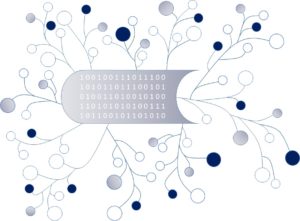 OER-Lizenz:

Erasmus+-Logo:

Disclaimer:
The European Commission support for the production of this publication does not constitute an endorsement of the contents which reflects the views only of the authors, and the Commission cannot be held responsible for any use which may be made of the information contained therein.
Dissemination:
Vorlage:
DigI-VET_Presentation Template
Poster:
IO1: Research on Digitalisation and Industry 4.0
O1-A1-P1-DiGI-VET Questionnaire final – DE
O1-A1-P1-DiGI-VET Questionnaire final – EN
O1-A1-P3-DiGI-VET Questionnaire final – GR
IO1-P3-DiGI-VET Survey Results Questionnaire_EN
O1-A1-P4-DiGI-VET Questionnaire final – RO
O1-A1-P1 DigI-VET – Frequencies Germany- EN
O1-A1-P2-DiGI-VET_ResearchonDigitalisationandIndustry4.0_UK – EN
O1-A2-P3-DiGI-VET-ResearchonDigitalisationandIndustry4.0_Cyprus – EN
O1-A1-P1-DiGI-VET-ResearchonDigitalisationandIndustry4.0_GER-EN
O1-A1-P4-DiGI-VET-ResearchonDigitalisationandIndustry4.0_RO-EN
DigI-VET survey results:
O1-A1-P1-DigI-VET-Research Results-EN
O1-A1-P1-DigI-VET-Research Results-EN

IO2: The DigI-VET sMOOC
English sMOOC:
https://moocit.de/index.php?title=DigI-VET_-_English_sMOOC
Geman sMOOC:
https://moocit.de/index.php?title=DigI-VET_-_German_sMOOC
Greek/Cypriot sMOOC:
https://moocit.de/index.php?title=DigI-VET_-_Cypriot-Greek_sMOOC
Romanian sMOOC:
https://moocit.de/index.php?title=DigI-VET_-_Romanian_sMOOC
DigI-VET sMOOC Concept:
O2-A1-P1-DigI-VET- sMOOC Concept- UPB-EN (Pdf.)
O2-A1-P1-DigI-VET- sMOOC Concept- UPB-EN
IO3: The DigI-VET Book
O3-A1-P1-DigI-VET Book Structure – EN
IO4: Curriculum and Didactical Materials
O4-A1-P1-DigI-VET Teaching material UPB – DE – No 1 Digitisation
O4-A2-P1-DiGI-VET Modules for the VET training measures – EN
O4-A2-P1-DiGI-VET Competence Profile – EN
O4-A4-P1-DIGI-VET- Competentce Profil- DE
O4-A4-P1-DIGI-VET- Competentce Profil- DE
O4-A4-P1-DIGI-VET-Competence Profil Skills-EN
O4-A4-P1-DIGI-VET-Competence Profil Skills-EN
O4-A5-P1-DiGI-VET Learning Outcome Matrix – EN
O4-A5-P1-DiGI-VET Learning Outcome Matrix – EN
O4-A5-P1-DiGI-VET Modules for the VET training measures – EN
O4-A4-P1_DIGI-VET-Competence Profil Presentation-EN
O4-A4-P1_DIGI-VET-Competence Profil Presentation-EN
Training Modules for Trainers and Teachers:
Training Modules for Trainers and Teachers:
P1 / University of Paderborn (UPB):
Module 1: DigI-VET project and curriculum
O4-A1-P1-DigI-VET- Teacher Module 1-DE
O4-A1-P1-DigI-VET- Teacher Module 1-DE
O4-A1-P1-DigI-VET- Teacher Module 1-EN
O4-A1-P1-DigI-VET- Teacher Module 1-EN
O4-A1-P1-DigI-VET- Teacher Module 1-RO
O4-A1-P1-DigI-VET- Teacher Module 1-RO
O4-A1-P1-DigI-VET-Teacher Module 1-GR
O4-A1-P1-DigI-VET-Teacher Module 1-GR
O4-A3-P1-DigI-VET-Classroom Material-GR
O4-A3-P1-DigI-VET-Classroom Material-GR
O4-A-P1-DigI-VET- Classroom Material-DE
O4-A-P1-DigI-VET- Classroom Material-DE
O4-A-P1-DigI-VET- Classroom Material-EN
O4-A-P1-DigI-VET- Classroom Material-EN
P3 / Private Institute Emphasys Centre, Cyprus (EMPH)
Module 2: Digitisation and Industry 4.0
O4-A1-P3-DigI-VET- Teacher Module Terms and History-DE
O4-A1-P3-DigI-VET- Teacher Module Terms and History-EN
O4-A1-P3-DigI-VET- Teacher Module Terms and History-GR
O4-A1-P3-DigI-VET- Teacher Module Terms History Agriculture-DE
O4-A1-P3-DigI-VET- Teacher Module Terms History Agriculture-EN
O4-A1-P3-DigI-VET- Teacher Module Terms History Agriculture-GR
O4-A1-P3-DigI-VET- Teacher Module Terms History Agriculture-RO
O4-A3-P3-DigI-VET- Classroom Material-GR
O4-A3-P3-DigI-VET- Classroom Material-GR
O4-A3-P3-DigI-VET- Classroom Material-EN
O4-A3-P3-DigI-VET- Classroom Material-EN
O4-A3-P3-DigI-VET- Classroom Material-DE
O4-A3-P3-DigI-VET- Classroom Material-DE
P2 / AR Vocational Education and Training Ltd., United Kingdom (ARVET)
Module 3: Good practices of digitisation
O4-A1-P2-DigI-VET- Teacher Module 3-Genera view on Future-RO
O4-A1-P2-DigI-VET- Teacher Module 3-Genera view on Future-RO
O4-A1-P2-DigI-VET- Teacher Module 3-General view on Future-DE
O4-A1-P2-DigI-VET- Teacher Module 3-General view on Future-DE
O4-A1-P2-DigI-VET- Teacher Module 3-General view on Future-EN
O4-A1-P2-DigI-VET- Teacher Module 3-General view on Future-EN
O4-A1-P2-DigI-VET- Teacher Module 3-General view on Future-GR
O4-A1-P2-DigI-VET- Teacher Module 3-General view on Future-GR
O4-A1-P2-DigI-VET- Teacher Module 3-Importance of Digitisation Education- Industry- DE
O4-A1-P2-DigI-VET- Teacher Module 3-Importance of Digitisation Education- Industry- DE
O4-A1-P2-DigI-VET- Teacher Module 3-Importance of Digitisation Education- Industry- EN
O4-A1-P2-DigI-VET- Teacher Module 3-Importance of Digitisation Education- Industry- EN
O4-A1-P2-DigI-VET- Teacher Module 3-Importance of Digitisation Education- Industry-RO
O4-A1-P2-DigI-VET- Teacher Module 3-Importance of Digitisation Education- Industry-RO
O4-A1-P2-DigI-VET- Teacher Module 3-Importance of Digitisation Education- Industry- GR
O4-A1-P2-DigI-VET- Teacher Module 3-Importance of Digitisation Education- Industry- GR
O4-A3-P2-DigI-VET- Classroom Material-Module 3-Teacher-DE
O4-A3-P2-DigI-VET- Classroom Material-Module 3-Teacher-DE
O4-A3-P2-DigI-VET- Classroom Material-Module 3-Teacher-EN
O4-A3-P2-DigI-VET- Classroom Material-Module 3-Teacher-EN
O4-A3-P2-DigI-VET- Classroom Material-Module 3-Teacher-RO
O4-A3-P2-DigI-VET- Classroom Material-Module 3-Teacher-RO
O4-A3-P2-DigI-VET- Classroom Material-Module 3-Teacher-GR
O4-A3-P2-DigI-VET- Classroom Material-Module 3-Teacher-GR
P4 / Asociata Oamenilor de Afaceri Agres Romania (AOAA)
Module 4: The need of digitisation
O4-A1-P4- DigI- VET- Teacher Module 4- DE
O4-A1-P4- DigI- VET- Teacher Module 4- DE
O4-A1-P4- DigI- VET- Teacher Module 4- EN
O4-A1-P4- DigI- VET- Teacher Module 4- EN
O4-A1-P4 -DigI-VET- Teacher Module 4- GR
O4-A1-P4 -DigI-VET- Teacher Module 4- GR
O4-A1-P4 -DigI-VET- Teacher Module 4- RO
O4-A1-P4 -DigI-VET- Teacher Module 4- RO
O4-A3-P4- DigI-VET- Classroom Material- Module 4- Teacher- DE
O4-A3-P4- DigI-VET- Classroom Material- Module 4- Teacher- DE
O4-A3-P4- DigI-VET- Classroom Material- Module 4- Teacher- EN
O4-A3-P4- DigI-VET- Classroom Material- Module 4- Teacher- EN
O4-A3-P4- DigI-VET- Classroom Material- Module 4- Teacher- GR
O4-A3-P4- DigI-VET- Classroom Material- Module 4- Teacher- GR
O4-A3-P4- DigI-VET- Classroom Material- Module 4- Teacher- RO
O4-A3-P4- DigI-VET- Classroom Material- Module 4- Teacher- RO
Trainings Modules for learners: 
P1 / University of Paderborn (UPB)
Module A:
O4-A2-P1-DigI-VET- Learner Modul A- Digitisation-DE
O4-A2-P1-DigI-VET- Learner Modul A- Digitisation-DE
O4-A2-P1-DigI-VET- Learner Modul A- Digitisation-EN
O4-A2-P1-DigI-VET- Learner Modul A- Digitisation-EN
O4-A2-P1-DigI-VET- Learner Modul A- Digitisation-GR
O4-A2-P1-DigI-VET- Learner Modul A- Digitisation-GR
O4-A2-P1-DigI-VET- Learner Modul A- Digitisation-RO
O4-A2-P1-DigI-VET- Learner Modul A- Digitisation-RO
O4-A2-P1-DigI-VET-Classroom Material-Module A-Learner-DE
O4-A2-P1-DigI-VET-Classroom Material-Module A-Learner-DE
O4-A2-P1-DigI-VET-Classroom Material-Module A-Learner-EN
O4-A2-P1-DigI-VET-Classroom Material-Module A-Learner-EN
O4-A2-P1-DigI-VET-Classroom Material-Module A-Learner-GR
O4-A2-P1-DigI-VET-Classroom Material-Module A-Learner-GR
O4-A2-P1-DigI-VET-Classroom Material-Module A-Learner-RO
O4-A2-P1-DigI-VET-Classroom Material-Module A-Learner-RO
Module B:
O4-A2-P1-DigI-VET- Learner Modul B- Industry-DE
O4-A2-P1-DigI-VET- Learner Modul B- Industry-DE
O4-A2-P1-DIGI-VET-Learner Modul B- Industry-GR
O4-A2-P1-DIGI-VET-Learner Modul B- Industry-GR
O4-A2-P1-DigI-VET- Learner Modul B-Industry-EN
O4-A2-P1-DigI-VET- Learner Modul B-Industry-EN
04-A2-P1-DigI-VET- Learner Modul B- Industry- RO
04-A2-P1-DigI-VET- Learner Modul B- Industry- RO
O4-A3-P1-DIGI-VET- Classroom Material B-Industry-RO
O4-A3-P1-DIGI-VET- Classroom Material B-Industry-RO
O4-A3-P1-DigI-VET- Classroom Material B- Industry-GR
O4-A3-P1-DigI-VET- Classroom Material B- Industry-GR
O4-A3-P1-DigI-VET- Classroom Material B- Industry-EN
O4-A3-P1-DigI-VET- Classroom Material B- Industry-EN
O4-A3-P1-DigI-VET- Classroom Material B- Industry-DE
O4-A3-P1-DigI-VET- Classroom Material B- Industry-DE
Module C:
O4-A3-P1-DigI-VET- Learner Modul Current Status-DE
O4-A3-P1-DigI-VET- Learner Modul Current Status-DE
O4-A3-P1-DigI-VET- Learner Modul Current Status-EN
O4-A3-P1-DigI-VET- Learner Modul Current Status-EN
O4-A3-P1-DigI-VET- Learner Modul Current Status-RO
O4-A3-P1-DigI-VET- Learner Modul Current Status-RO
O4-A3-P1-DIGI-VET-Learner Modul Current Status-GR
O4-A3-P1-DIGI-VET-Learner Modul Current Status-GR
O4-A3-P1-DigI-VET- Classroom Material Current Status-DE
O4-A3-P1-DigI-VET- Classroom Material Current Status-DE
O4-A3-P1-DigI-VET- Classroom Material Current Status-EN
O4-A3-P1-DigI-VET- Classroom Material Current Status-EN
O4-A3-P1-DigI-VET- Classroom Material Current Status-GR
O4-A3-P1-DigI-VET- Classroom Material Current Status-GR
O4-A3-P1-DigI-VET- Classroom Material Current Status-RO
O4-A3-P1-DigI-VET- Classroom Material Current Status-RO
P2 / AR Vocational Education and Training Ltd., United Kingdom (ARVET)
Module A:
O4-A3-P2-DigI-VET- Classroom Material-A-Learner-EN
O4-A3-P2-DigI-VET- Classroom Material-A-Learner-EN
O4-A3-P2-DigI-VET- Classroom Material-A-Learner-DE
O4-A3-P2-DigI-VET- Classroom Material-A-Learner-DE
O4-A3-P2-DigI-VET- Classroom Material-A-Learner-GR
O4-A3-P2-DigI-VET- Classroom Material-A-Learner-GR
Module B:
O4-A3-P2-DigI-VET- Classroom Material-B-Learner-DE
O4-A3-P2-DigI-VET- Classroom Material-B-Learner-DE
O4-A3-P2-DigI-VET- Classroom Material-B-Learner-EN
O4-A3-P2-DigI-VET- Classroom Material-B-Learner-EN
O4-A3-P2-DigI-VET- Classroom Material-B-Learner-RO
O4-A3-P2-DigI-VET- Classroom Material-B-Learner-RO
Module C:
O4-A3-P2-DigI-VET- Classroom Material C-Learner-EN
O4-A3-P2-DigI-VET- Classroom Material C-Learner-EN
O4-A3-P2-DigI-VET- Classroom Material-C-Learner-GR
O4-A3-P2-DigI-VET- Classroom Material-C-Learner-GR
O4-A3-P2-DigI-VET- Classroom Material-C-Learner-RO
O4-A3-P2-DigI-VET- Classroom Material-C-Learner-RO
O4-A3-P2-DigI-VET- Classroom Material C-Learner-DE
O4-A3-P2-DigI-VET- Classroom Material C-Learner-DE
P3 / Private Institute Emphasys Centre, Cyprus (EMPH)
Module A:
O4-A3-P3-DigI-VET- Learner Module A -RO
O4-A3-P3-DigI-VET- Learner Module A -RO
O4-A3-P3-DigI-VET- Learner Module A -GR
O4-A3-P3-DigI-VET- Learner Module A -GR
O4-A3-P3-DigI-VET- Learner Module A -EN
O4-A3-P3-DigI-VET- Learner Module A -EN
O4-A3-P3-DigI-VET- Learner Module A -DE
O4-A3-P3-DigI-VET- Learner Module A -DE
O4-A3-P3-DigI-VET- Classroom Material-DE
O4-A3-P3-DigI-VET- Classroom Material-DE
O4-A3-P3-DigI-VET- Classroom Material-RO
O4-A3-P3-DIGI-VET- Classroom Material-GR
O4-A3-P3-DigI-VET- Classroom Material-EN
O4-A3-P3-DigI-VET- Classroom Material-EN
O4-A3-P3-DigI-VET- Classroom Material-RO
Module B:
O4-A2-P3-DigI-VET-Learner Modul B- Industry Agriculture-DE
O4-A2-P3-DigI-VET-Learner Modul B- Industry Agriculture-DE
O4-A2-P3-DigI-VET-Learner Modul B- Industry Agriculture-EN
O4-A2-P3-DigI-VET-Learner Modul B- Industry Agriculture-GR
O4-A2-P3-DigI-VET-Learner Modul B- Industry-GR
O4-A2-P3-DigI-VET-Learner Modul B- Industry-DE
O4-A2-P3-DigI-VET-Learner Modul B- Industry-EN
O4-A2-P3-DigI-VET-Learner Modul B- Industry-RO
O4-A3-P3-DIGI-VET- Classroom Material-B-DE
O4-A3-P3-DIGI-VET- Classroom Material-B-DE
O4-A3-P3-DigI-VET- Classroom Material-B-EN
O4-A3-P3-DigI-VET- Classroom Material-B-EN
O4-A3-P3-DIGI-VET- Classroom Material-B-GR
O4-A3-P3-DigI-VET- Classroom Material-B-RO
O4-A2-P4- DigI-VET- Learner Modul B- GR
O4-A2-P4- DigI-VET- Learner Modul B- GR
Module C:
O4-A3-P3-DigI-VET- Learner Modul C- Current StatusCY-DE
O4-A3-P3-DigI-VET- Learner Modul C- Current StatusCY-EN
O4-A3-P3-DigI-VET- Learner Modul C-Current StatusCY-GR
O4-A3-P3-DigI-VET- Learner Modul C-Current StatusCY-RO
O4-A3-P3-DigI-VET- Classroom Material C-Current StatusCY-DE
O4-A3-P3-DigI-VET- Classroom Material C-Current StatusCY-DE
O4-A3-P3-DigI-VET- Classroom Material C-Current StatusCY-EN
O4-A3-P3-DigI-VET- Classroom Material C-Current StatusCY-EN
O4-A3-P3-DigI-VET- Classroom Material C-Current StatusCY-RO
O4-A3-P3-DigI-VET- Classroom Material C-Current StatusCY-RO
O4-A3-P3-DigI-VET- Classroom Material C-Current StatusCY-GR
O4-A3-P3-DigI-VET- Classroom Material C-Current StatusCY-GR
P4 / Asociata Oamenilor de Afaceri Agres Romania (AOAA)
Module A:
O4-A2-P4- DigI-VET- Learner Module A-DE
O4-A2-P4- DigI-VET- Learner Module A-DE
O4-A2-P4- DigI-VET- Learner Module A-EN
O4-A2-P4- DigI-VET- Learner Module A-EN
O4-A2-P4- DigI-VET- Learner Module A-GR
O4-A2-P4- DigI-VET- Learner Module A-GR
O4-A2-P4- DigI-VET- Learner Module A-RO
O4-A2-P4- DigI-VET- Learner Module A-RO
O4-A2-P4-DigI-VET-Classroom Material-Module A-Learner-DE
O4-A2-P4-DigI-VET-Classroom Material-Module A-Learner-EN
O4-A2-P4-DigI-VET-Classroom Material-Module A-Learner-EN
O4-A2-P4-DigI-VET-Classroom Material-Module A-Learner-GR
O4-A2-P4-DigI-VET-Classroom Material-Module A-Learner-GR
O4-A2-P4-DigI-VET-Classroom Material-Module A-Learner-RO
O4-A2-P4-DigI-VET-Classroom Material-Module A-Learner-RO
Module B:
O4-A2-P4- DigI-VET- Learner Modul B- DE
O4-A2-P4- DigI-VET- Learner Modul B- DE
O4-A2-P4- DigI-VET- Learner Modul B- EN
O4-A2-P4- DigI-VET- Learner Modul B- EN
O4-A2-P4- DigI-VET- Learner Modul B-GR
O4-A2-P4- DigI-VET- Learner Modul B-GR
O4-A2-P4- DigI-VET- Learner Modul B-RO
O4-A2-P4- DigI-VET- Learner Modul B-RO
O4-A3-P4 – DigI-VET- Classroom Material B- DE
O4-A3-P4 – DigI-VET- Classroom Material B- DE
O4-A3-P4 – DigI-VET- Classroom Material B- EN
O4-A3-P4 – DigI-VET- Classroom Material B- EN
O4-A3-P4 – DigI-VET- Classroom Material B- GR
O4-A3-P4 – DigI-VET- Classroom Material B- GR
O4-A3-P4 – DigI-VET- Classroom Material B- RO
O4-A3-P4 – DigI-VET- Classroom Material B- RO
Module C:
O4-A2-P4- DigI-VET- Learner Modul C- DE
O4-A2-P4- DigI-VET- Learner Modul C- DE
O4-A2-P4- DigI-VET- Learner Modul C- EN
O4-A2-P4- DigI-VET- Learner Modul C- EN
O4-A2-P4- DigI-VET- Learner Modul C- GR
O4-A2-P4- DigI-VET- Learner Modul C- GR
O4-A2-P4- DigI-VET- Learner Modul C- RO
O4-A2-P4- DigI-VET- Learner Modul C- RO
O4-A3-P4- DigI-VET- Classroom Material- C- DE
O4-A3-P4- DigI-VET- Classroom Material- C- DE
O4-A3-P4- DigI-VET- Classroom Material- C- EN
O4-A3-P4- DigI-VET- Classroom Material- C- GR
O4-A3-P4- DigI-VET- Classroom Material- C- RO
IO5: Online Observatory of Digitisation Best Practices
O5-A1-P1-DiGI-VET Showcases and Online Observatory – EN
O5-P1-DiGI-VET Showcases and Online Observatory-EN
O5-P3-DiGI-VET Showcases and Online Observatory-ENG
Link zum DigI-VET Online Observatory:
http://digivet-platform.eduproject.eu/