Here are the intellectual outputs and results of the DigI-VET project.
The file names of the IOs contain information about the number of the intellectual output, the number of the activity, the number of the partner and possibly the language in which the deliverable is available. In addition, a short text title provides a substantive hint as to what the file is about.
The partners have the following abbreviations:
P0 – IK – Ingenious Knowledge, DE – (Coordinator)
P1 – UPB – University of Paderborn, DE
P2 – ARVET – AR Vocational Education and Training Ltd., UK
P3 – EMPH – Private Institute Emphasys Center, CY
P4 – AOAA – Asociatia Oamenilor de Afaceri Agres, RO
Language abbreviations:
DE – German
EN – English
GR – Greek
RO – Romanian
Example file name with explanation:
O1-A1-P1-DigI-VET- Questionnaire final – EN
The file is about Intellectual Output 1 (O1) , with a focus on Activity 1 (A1), created by Partner P1 (UPB) on the DigI-VET project with a final Questionnaire in English (DE).
There are five IOs (Intellectual outputs) in DigI-VET.
The deliverables concerning these IOs you will find here soon.
Project management / Dissemination
Logo: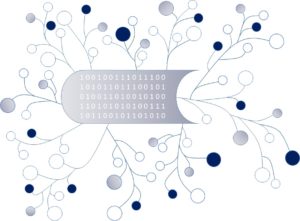 OER-Licence:

Erasmus+-Logo:

Disclaimer:
The European Commission support for the production of this publication does not constitute an endorsement of the contents which reflects the views only of the authors, and the Commission cannot be held responsible for any use which may be made of the information contained therein.
Template:
DigI-VET_Presentation Template
Dissemination:
Poster:
IO1: Research on Digitalisation and Industry 4.0
O1-A1-P1-DiGI-VET Questionnaire final – DE
O1-A1-P1-DiGI-VET Questionnaire final – EN
O1-A1-P3-DiGI-VET Questionnaire final – GR
IO1-P3-DiGI-VET Survey Results Questionnaire_EN
O1-A1-P4-DiGI-VET Questionnaire final – RO
O1-A1-P1 DigI-VET – Frequencies Germany- EN
O1-A1-P2-DiGI-VET_ResearchonDigitalisationandIndustry4.0_UK – EN
O1-A2-P3-DiGI-VET-ResearchonDigitalisationandIndustry4.0_Cyprus – EN
O1-A1-P1-DiGI-VET-ResearchonDigitalisationandIndustry4.0_GER-EN
O1-A1-P4-DiGI-VET-ResearchonDigitalisationandIndustry4.0_RO-EN
IO2: The DigI-VET sMOOC
English sMOOC:
https://moocit.de/index.php?title=DigI-VET_-_English_sMOOC
Geman sMOOC:
https://moocit.de/index.php?title=DigI-VET_-_German_sMOOC
Greek/Cypriot sMOOC:
https://moocit.de/index.php?title=DigI-VET_-_Cypriot-Greek_sMOOC
Romanian sMOOC:
https://moocit.de/index.php?title=DigI-VET_-_Romanian_sMOOC
IO3: The DigI-VET Book
O3-A1-P1-DigI-VET Book Structure – EN
IO4: Curriculum and Didactical Materials
O4-A1-P1-DigI-VET Teaching material UPB – DE – No 1 Digitisation
O4-A2-P1-DiGI-VET Learning Outcome Matrix – EN
O4-A2-P1-DiGI-VET Modules for the VET training measures – EN
O4-A2-P1-DiGI-VET Competence Profile – EN
Training Modules for Trainers:
P1 / University of Paderborn (UPB):
O4-A1-P1-DigI-VET- Teacher Module 1-DE
O4-A1-P1-DigI-VET- Teacher Module 1-EN
O4-A3-P1-DigI-VET- Classroom Material-DE
O4-A3-P1-DigI-VET- Classroom Material-EN
P2 / AR Vocational Education and Training Ltd., United Kingdom (ARVET)
P3 / Private Institute Emphasys Centre, Cyprus (EMPH)
P4 / Asociata Oamenilor de Afaceri Agres Romania (AOAA)
Trainings Modules for learners: 
P1 / University of Paderborn (UPB)
Module A:
O4-A3-P1-DigI-VET- Classroom Material-Learner-EN
O4-A3-P1-DigI-VET- Classroom Material-Learner-GER
O4-A2-P1-DigI-VET- Learner Modul Digitisation-EN
O4-A2-P1-DigI-VET- Learner Modul Digitisation-GER
Module B:
O4-A2-P1-DigI-VET- Learner Modul Industry-GER
O4-A2-P1-DigI-VET- Learner Modul Industry-EN
O4-A3-P1-DigI-VET- Classroom Material Industry-GER
Module C:
O4-A3-P1-DigI-VET- Learner Modul Current Status-GER
O4-A3-P1-DigI-VET- Learner Modul Current Status-EN
O4-A3-P1-DigI-VET- Classroom Material Current Status-EN
O4-A3-P1-DigI-VET- Classroom Material Current Status-GER
P2 / AR Vocational Education and Training Ltd., United Kingdom (ARVET)
Module A:
Module B:
Module C:
P3 / Private Institute Emphasys Centre, Cyprus (EMPH)
Module A:
Module B:
O4-A2-P3-DigI-VET-Learner Modul Industry Agriculture-EN
O4-A2-P3-DigI-VET-Learner Modul Industry-EN
Module C:
P4 / Asociata Oamenilor de Afaceri Agres Romania (AOAA)
Module A:
Module B:
Module C:
IO5: Online Observatory of Digitisation Best Practices
O5-A1-P1-DiGI-VET Showcases and Online Observatory – EN
O5-P1-DiGI-VET Showcases and Online Observatory-EN
O5-P3-DiGI-VET Showcases and Online Observatory-ENG
Link to the DigI-VET Online Observatory:
http://digivet-platform.eduproject.eu/
Hallo